Broccoli and cheese stuffed chicken breasts. Use Our Step-By-Step Guide To Cook Simple and Delectable Meal Plans. Broccoli and Cheese Stuffed Chicken Breast is filled with a delicious broccoli cheese mixture, seared in a skillet and then baked to perfection. Succulent, crispy edged chicken breasts, stuffed with a dreamy, creamy filling of cheddar, cream cheese and broccoli.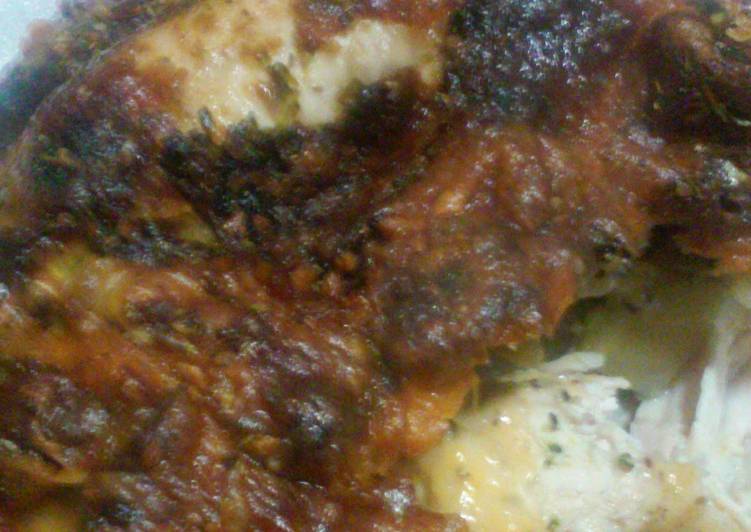 Place some of the chopped broccoli on and around the American cheese stack, and wrap the Swiss around both, creating a small packet. Place the cheese and broccoli 'packet' in the center of a flattened chicken breast, then wrap the chicken around it, securing the edges of the chicken together with toothpicks. Add broccoli and shredded Cheddar cheese and stir to combine. You can have Broccoli and cheese stuffed chicken breasts using 11 ingredients and 11 steps. Here is how you achieve it.
Ingredients of Broccoli and cheese stuffed chicken breasts
You need 4 of chicken breasts (boneless, skinless or skin on. I personally like the crunch the broiler gives the skin).
You need 1 1/2 of broccoli chopped (this will work with one package of frozen broccoli as well.
You need 1 packages of sliced portobello mushrooms.
Prepare 1 each of small onion.
It's 1 of chicken seasoning.
Prepare 1 of black pepper.
It's 1 of olive oil.
Prepare 1 1/2 cup of shredded sharp cheddar cheese (divided).
It's 1 1/2 cup of shredded Italian cheese blend (divided).
It's 1 tbsp of butter.
You need 1 dash of each Weber roasted garlic and herb seasoning, Italian seasoning, basil leaves, oregano and soul seasoning.
Place a bit of steamed broccoli and a bit of cheese in each. Fold over, and seal with toothpicks. Place chicken in a small casserole dish, and pour cheese sauce over. Combine cooked broccoli, pepperjack cheese, mayonnaise, mushrooms, and garlic powder in a large bowl.
Broccoli and cheese stuffed chicken breasts step by step
If using boneless skinless chicken Butterfly and pound to about 1/4 inch thick. Bone in: Slice chicken half way through and leave the bottom in tact (it should look like a boat).
Brush outer layer of chicken with olive oil and season with chicken seasoning and pepper, set aside.
Slice onion, broccoli and mushrooms into small pieces and sauté in the butter until veggies are soft and onion is translucent.
Season to taste with Italian seasoning, basil leaves, pepper, oregano and soul seasoning.
Remove veggie mixture from skillet to deep bowl for stirring. Add half the cheddar cheese and half the Italian cheese to veggie mixture and stir until well blended.
Carefully and equally stuff each chicken breast with veggie mixture be sure to leave open side up.
Sprinkle remainder of cheddar cheese on top of chicken breasts followed by remainder of Italian cheese you can use toothpicks to hold the chicken "boats" closed but be sure to remove them all before eating.
Season the top of the chicken with a dash of Weber garlic and herb seasoning, Italian seasoning, basil leaves, pepper and oregano.
Bake at 350°F for one hour (or until chicken is no longer pink and juices run clear, depending on thickness) drain juice from pan.
Turn oven off and Turn broiler on high and broil for the last 10-15 minutes checking constantly as broilers are quick to burn.
Remove from oven, let cool and enjoy.
Use a sharp knife to cut a slice through the middle of each breast to create a deep pocket, making sure not to cut all the way through. Season chicken breasts with a generous sprinkle of Italian seasoning, garlic powder, paprika, salt, and pepper. In a large bowl, combine the steam and chopped broccoli, bell pepper, garlic, cheeses and salt & Pepper; set aside. Spoon the mixture into each chicken breast evenly. Add cream cheese, Parmesan, mayonnaise, garlic, and remaining ½ teaspoon of salt to a small mixing bowl and stir well to combine.