Spiced chicken stew. Stir in the beans, tomatoes, salsa and cumin. Spiced chickpeas are crisped in olive oil, then simmered in a garlicky coconut milk for an insanely creamy, basically-good-for-you stew that evokes stews found in South India and parts of the Caribbean While the chickpeas alone would be good as a side dish, they are further simmered with stock, bolstered with dark, leafy greens of your choosing and finished with a handful of fresh mint When. Amped up the spice blend and loved this, will make again.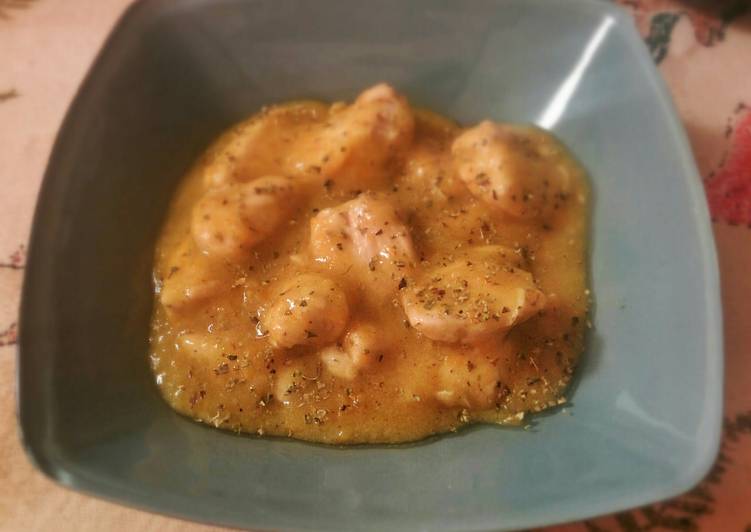 If you want to kick up the heat, use a hot salsa and a dash of hot sauce or ground red pepper. To serve, defrost overnight in the fridge. A delicious Indian Spiced Chicken Stew, with potatoes, tomatoes and a blend of Indian spices slow cooked for a complete and comforting meal. You can cook Spiced chicken stew using 14 ingredients and 8 steps. Here is how you achieve it.
Ingredients of Spiced chicken stew
It's 400 grams of chicken breasts.
You need 3 pinch of ground white pepper.
You need 3 pinch of ground nutmeg.
It's 3 pinch of ground cloves.
You need 3 pinch of ground ginger.
You need 20 grams of unsalted butter.
It's 1/2 small of carrot.
You need 1/3 of celery.
It's 1/4 of chopped onion.
You need 1 bunch of marjoram.
You need of salt.
It's bunch of flour.
You need 1 tbsp of olive oil.
Prepare 400 ml of vegetable stock.
If you're a fan of dishes like Tikka Masala or Butter chicken, you will love this one! I spied this Indian Spiced Chicken Stew in the latest Bon Apetit and immediately slotted it in for an upcoming meal. In slow cooker, mix potatoes, corn, carrots, celery, onion and garlic. Stir in salsa, cumin, chili powder and pepper.
Spiced chicken stew step by step
Cut chicken into cubes and cover them with flour.
Cut carrot, onion and celery into small pieces; put them in a pan with olive oil and cook on low heat for 10 minutes.
Take off vegetables from the pan and melt butter in it.
Season butter with all the spices.
Cook chicken in spiced butter until gold.
Add some hot vegetable stock and cook on medium/low heat for 30 minutes.
Keep adding stock every time it gets absorbed, add salt if necessary.
When time is over add a bunch of marjoram and serve.
Return the saucepan to the heat (no need to wash it first), then add the oil, followed by the spice paste. Heat olive oil in a large pot over medium heat. Learn how to make an easy dinner for one with our step-by-step video. In this intensely comforting spiced chicken and black lentil stew, bold ingredients like fresh ginger, garlic, tomatoes, and white wine simmer slowly with an Ethiopian spice blend called Berbere. This chicken stew, generously seasoned with the Ethiopian spice mix berbere, is loaded with tomato and red lentils.